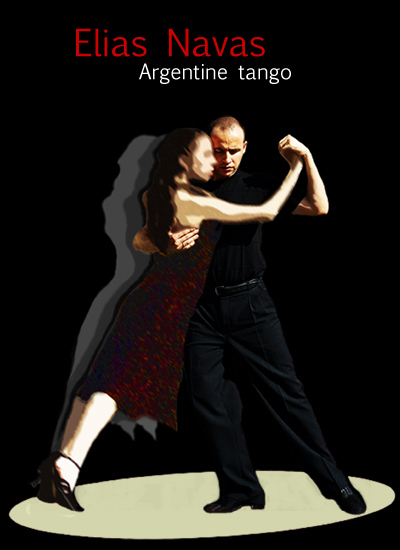 Elias always considered tango as a unique dance, synonymous of "abrazo". He thus oriented his search towards the communion of the couple, using fundamental pillars: "abrazo", elegance, communication and musicality.

Elias was formed in tango by outstanding his teachers: Los Dinzel, Aurora Lúbiz and Jorge Firpo, Julio Balmaceda and Corina de la Rosa, Héctor Falcón, Raúl Bravo and Ana Maria Schapira.

He also nourished his studies, through seminars with distinguished dancers and teachers amongst whom were: Cristina Cortés, Silvia Toscano (la Cachorra), Melina Brufman and Claudio González and Vidala Barboza and Omar Cacerez.

At the same time, Elias explored classical dance, modern dance, jazz dance as well as the argentinean folklore. All of this with renowned teachers like Cristina Barnils, Alfredo Gurquel and Liliana Barboza.